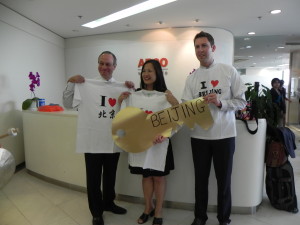 After I said my goodbyes and stepped onto the elevator, I cried.  Big huge tears rolled down my cheeks, and I was surprised at how emotional I got.  7 years at my job!  And today was my last day.
I started at APCO in 2007 and I was hired to build a corporate university so that employees could take classes, sharpen their skills and become stronger consultants.  There wasn't much training in place then, and it turned out to be the most challenging yet rewarding job I've ever had in my life.  I'm really proud of the APCO University we built.  And I hope that the learning will continue long after I leave.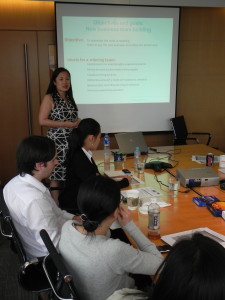 Then there were the friendships which spurred me on when things got rough.  You get so close to people you work with day in and day out.  That's the hardest part about leaving a job because you get used to venting with a colleague who can sympathize more than anyone else can.  You develop a connection, a bond with certain people, and long lasting unforgettable memories are formed.  Like the countless hours spent together to perfect a program for delivery.  Or how my famous nickname Webbie Dong was first created after an office manager in New Delhi got my name mixed up.  And the countless retelling of hilarious stories, including that time in Shanghai where someone reported out loud that a Chinese colleague couldn't come to class because she had "diarrhea".  No one noticed the absurdity of what was said except for me and our American COO.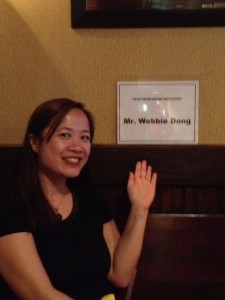 Or how i experienced two earthquakes during my time at APCO:  at a  Beijing training where we felt the rumblings of the famous China earthquake miles away.  Half the participants ran out.   I clutched onto Philip who thought he was dizzy from jet lag when really the room was shaking.  The second earthquake was in DC when my co-worker Laurel and I suddenly saw our table move, and this time, I ran out.  Ah my earthquake buddies.
I will miss my colleagues.  It feels like leaving a family sometimes when leaving a job.
I'll start my new job at Bloomberg in September and to be honest, I'm scared to death, yet excited.  I'm also rather irritated that I have to build work relationships all over again – why can't I just bring my current colleagues over?  I know, I know.  Change is good.
Last week, out of the blue, my stepdaughter Prescilla said,  "You're so outgoing.  Don't worry.  You'll make so many  friends at your new job."  I was touched by that.  It's true – I'll make new friends.  And at least, in the meantime, I can still keep my old ones.