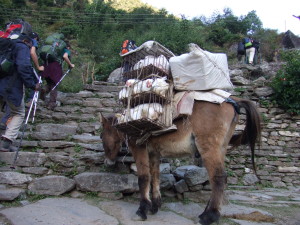 One of the coolest things about trekking in Nepal is that you never know what to expect when walking up a mountain.  Check out this donkey transporting a dozen chickens in metal crates and a heavy box of food.
And everywhere I went, goats seemed to dominate the roads.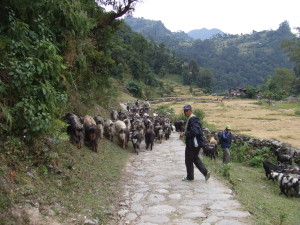 Several times, we had to stop and wait for thirty minutes before all the sheep crossed the river.  (Notice how some of the sheep are separated by the spray-painted pink spot on them)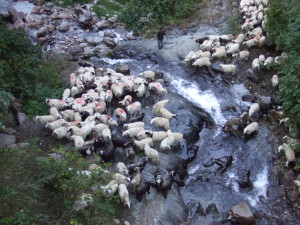 And let me add that it's unbelievable how much sherpas can carry up the mountains.  How many chickens and bags are on this guy's back??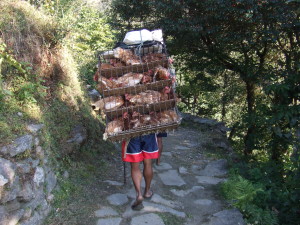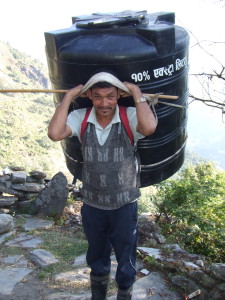 And I made it to the top of Gurung Hill at 3150 meters!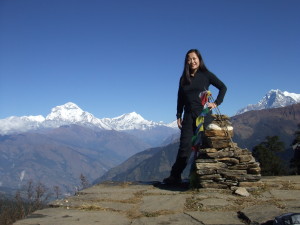 Beautiful views of Tadapani during my trek: