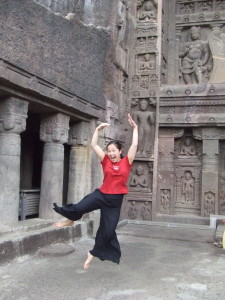 Remembering smells and sounds bring back memories from childhood, from past travels, often remembrances I hadn't thought about in years.  Sometimes a flood of emotions rushes back, sometimes just one word.I arrived in New Delhi a couple of days ago.  And when I walked out of the airport and smelled the air – a unique blend of pollution and dust with a tinge of burnt nuts – a strange word came to mind:  HOPE.
Around six years ago, I started a new job and I flew to New Delhi for a senior management meeting.  My first business trip with the company!   And I wanted to make a good impression.  I stepped out of the terminal and I was immediately greeted by the bustling city:  I smelled the strange new air, heard the cacophony of blaring horns from nearby trucks and saw the blur of yellow hooded green tuk-tuks speeding by.As my taxi cruised down the road to my first meeting, I observed the ever-changing sights of the city.  I thought that no matter what, in this new job, I was meant to grow, and to not be afraid of change.  I felt HOPE.That was six years ago.  Many business trips later, I'm still here with the same company.  Funny how I remembered that fleeting moment from so long ago.
Yesterday, on my way to Connaught Place, a popular shopping area in New Delhi, I passed by a bus stop.  I watched passengers shuffle onto the bus.  Then I heard the familiar clang-clang of coins dropping into the fare box.  How rare these days to hear coins since most commuters now use paper tickets.  Then I stopped for a second and suddenly, a surprising feeling emerged:  CURIOSITY
Instantly, I was brought back to the first time I took the bus by myself.
I was 13 years old armed with a bulging change purse with Hello Kitty emblazoned on the front.  My mother had given it to me with the warning to not talk to strangers and to keep the extra $20 in change handy, just in case.  I remembered hearing the familiar sound of coins clanging into the box, followed with the shwoo-lump of the lever to release the change, then the whooo-wup of the doors closing behind me.  That bus ride down Boundary Road and onwards to downtown Vancouver where I would meet my friends was so exciting for me then.  I felt free, independent and CURIOUS about the world as I saw the familiar stores pass by me.
Finally, last night, I headed back to my hotel room, put on some music and flipped through a New Delhi newspaper.  The English Patient soundtrack came on.  I paused – and I felt LONELINESS.  I was instantly taken back to the summer of 2000.  I had just moved to New York and didn't know a soul.  I was living in an apartment in Astoria, Queens, a stone's throw away from a huge Blockbuster's where I rented a lot of videos.  A lot.  My favorite movie that summer was The English Patient, a beautiful and moving love story.  I bought the soundtrack and frequently listened to it.  To this day, the English Patient theme song always echoes and stays a bit longer in my head.  It reminds me of the loneliness I felt in those early days in New York and the kinds of dark questions I often asked myself:  What am I doing here?  Am I meant to live here?
Well, New Delhi is waking up and I am scooting out to enjoy the day, to experience new things and to create more memories.  Perhaps years later, I will remember this trip and think "Remember that time in New Delhi…?"